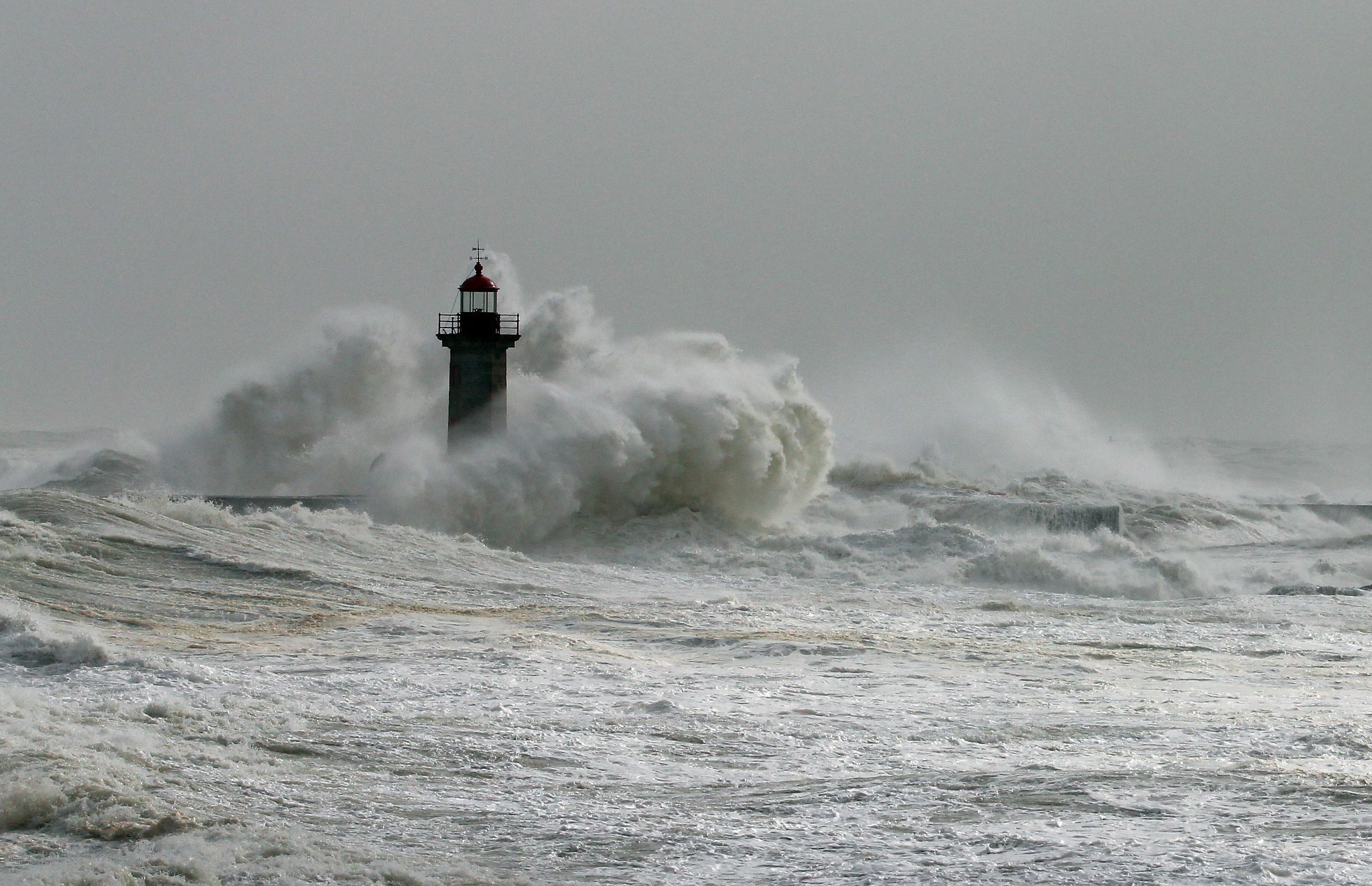 Extra-tropical cyclones
Using high resolution models to study wind storms over Europe
Introduction
Extra-tropical cyclones, also known as European wind storms, can bring violent winds, intense rain and battering waves to Europe. They are capable of major disruption, causing damage to transport networks, energy infrastructure, and even loss of life.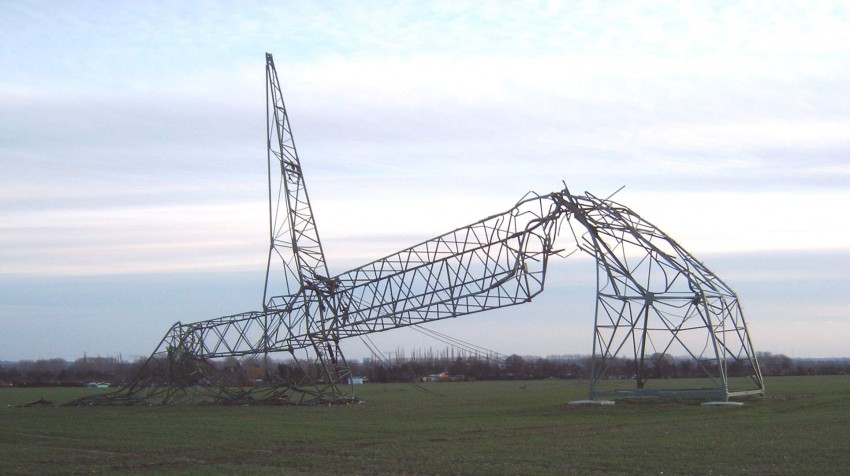 An example: Storm Doris
Storm Doris was a low pressure system that experienced an
explosive cyclogenesis
in the night between the 22 and 23 of February 2017. During the February 23rd it crossed over Ireland and Great Britain.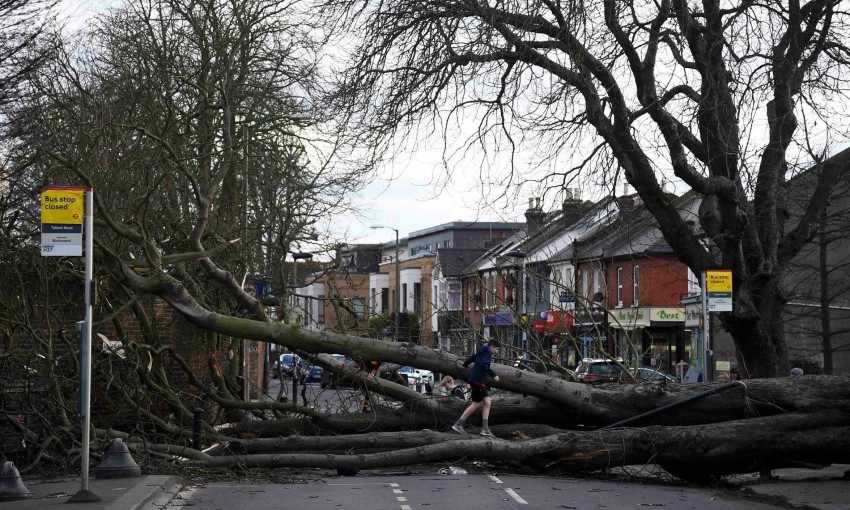 Huge damages in Europe
According to the
European Wind Storm Database
, between 1979 and 2012 there were 23 storms which caused high insurance losses in Europe, up to 8.2kM USD from Daria (aka Burns' day storm).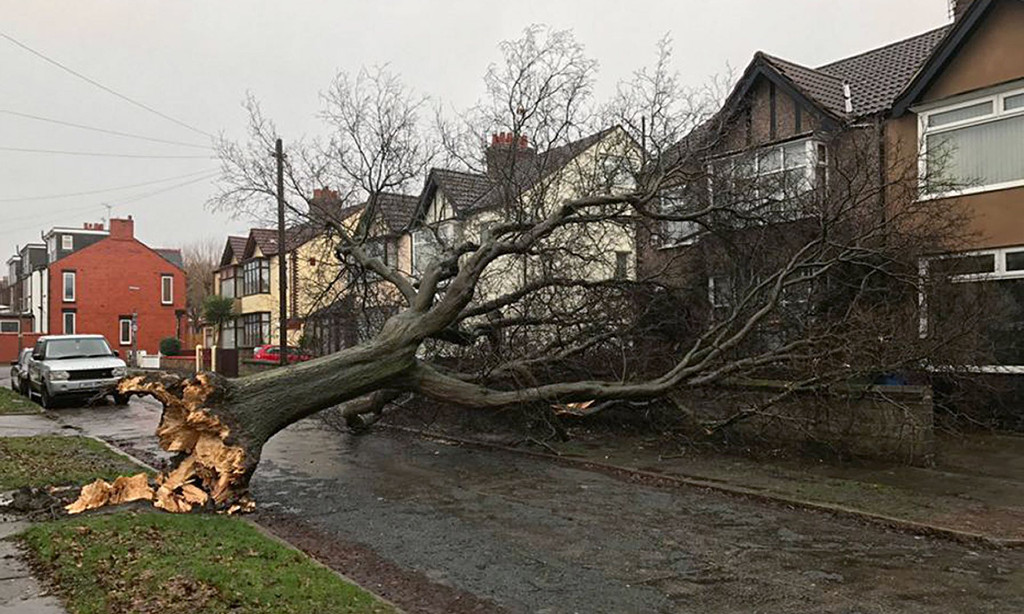 Explore the historical (1979-2012) European wind storms tracks and insurance losses. The affected countries (gusts greater than 25m/s) are displayed in red. Losses are in USD indexed to 2012.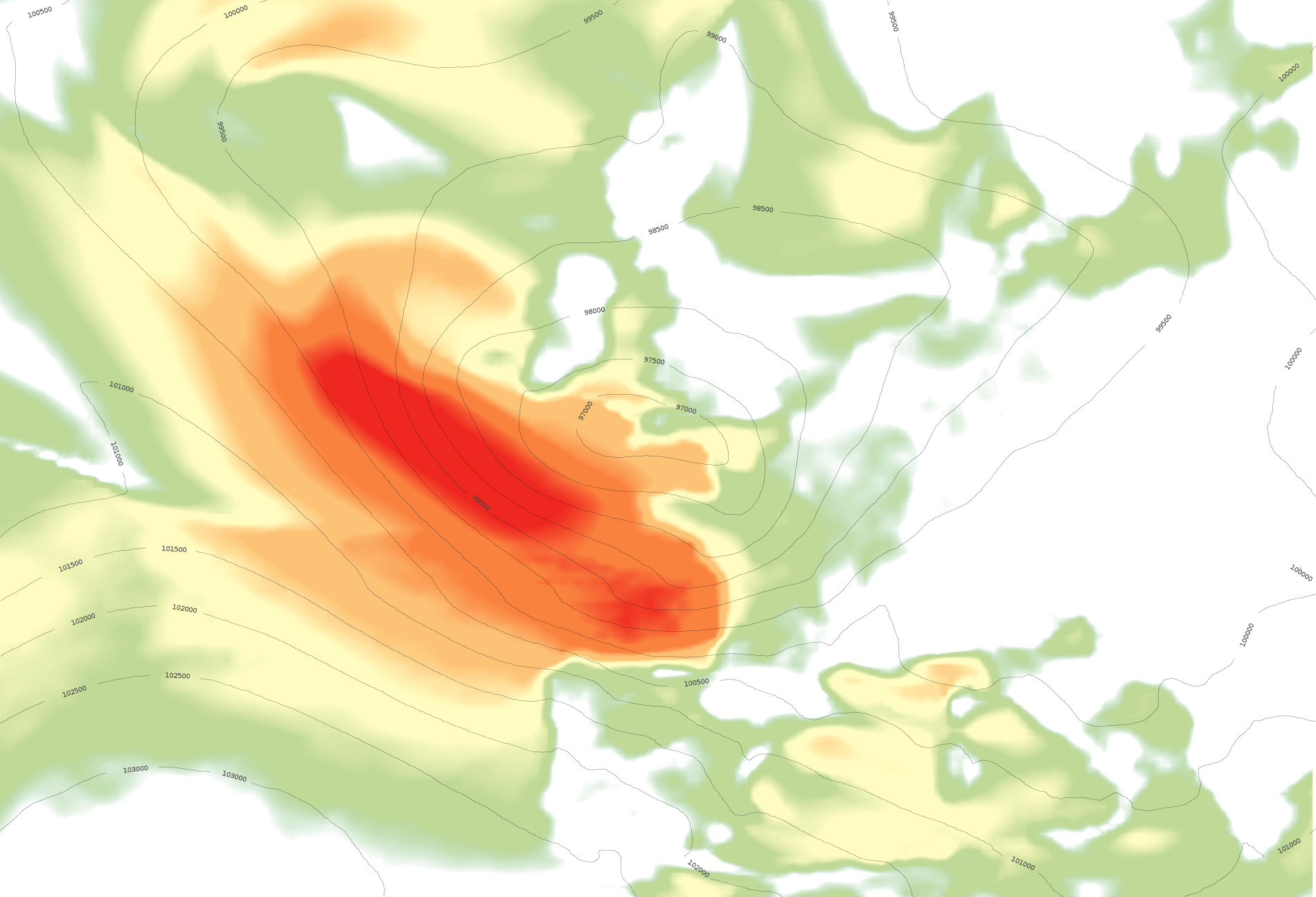 These events will continue to happen in future decades. Thus, their occurrence and possible changes under climate change need to be assessed with climate models.
We model the climate system using climate models. These models use grids of boxes that cover the earth's surface and extend vertically in the atmosphere and the oceans; the models step forward in time and simulate the physical processes within these boxes.
The climate models used in the IPCC 5th Assessment Report, known as the CMIP5 models, have model grid box sizes ranging from 100—300km and are unable to capture the fine detail and extreme winds and rains associated with European wind storms, which often occur on smaller spatial scales.
The climate models for PRIMAVERA have much smaller grid boxes (typically 25km), giving much more detailed information.
Conclusions:
Europe is regularly struck by harmful wind storms which cause large insurance losses, disruption of livelihoods and even loss of life
For analysing their impacts and their future evolution, climate models are required. However, currently available climate models lack resolution to properly capture these storms with enough spatial detail.
The state-of-the-art multi-model, high-resolution PRIMAVERA project will provide new capabilities for assessing European wind storm risk in the next three decades, and support the development of next-generation climate projections and models.